How do girls make sense of a world in which they must be all things to all people: glamorous and hard-working, assertive and caring, collaborative and single-minded?
How do we help girls when they can't talk about these things and get stuck, enacting their feelings at their own and other's expense?
This workshop will be a chance to share our learning and expertise. There will be some theory but the emphasis will be practical and experiential. We will share ideas, experiences and learn together. We will think about and practise ways of helping girls who are disappointed, hurt, angry, bitter, despairing, cut off from the world sometimes and, at other times, waging war against it.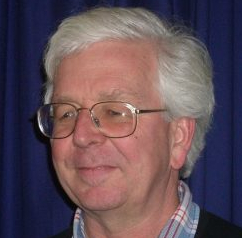 Our Facilitator Nick Luxmore is a trainer, school counsellor, teacher, youth worker and psychodrama psychotherapist (UKCP registered). He has 40 years' experience of working with young people and with the professionals who support them.
His career has included teaching English and Drama in schools and prisons, teaching counselling at Oxford Brookes University, running a youth centre and youth theatre, setting up and managing a young people's counselling and information service, working as a school counsellor and as a counsellor with young refugees and asylum seekers.
Nick currently works as a freelance supervisor, trainer and writer.
Nick is the author of a number of books about therapeutic work with young people, his most recent book being 'Practical Supervision For Counsellors Who Work With Young People' (Jessica Kingsley Publishers 2017). Nick writes a blog for Psychology today and a column for BACP Children and Young People journal.
Lunch: This break will be approx. 45 minutes. Please bring a packed lunch and a drink.
Please note there isn't access to a microwave or fridge at this venue and there are no local shops accessable by foot.
Morning break: Teas, coffee and biscuits
Afternoon break: Teas, coffee and cakes