FULLY BOOKED. PLEASE CONTACT US TO BE PLACED ON OUR WAITING LIST
This is a training workshop designed especially for counsellors and therapists who would like to deepen their understanding and application of Polyvagal Theory within the therapeutic relationship. In relation to the automatic nervous system polyvagal theory outlines 3 hierarchical subsystems which evolved to respond adaptively to environmental (including relational) features of safety, danger and life threat (Porges 2011).
Participants will also learn about peripersonal neurons (Graziano 2018), monitoring the space around us and how both client and therapist react non-consciously to a variety of implicit relational or environmental threat cues which can stimulate automatic behavioural responses through neuroception.
The workshop will invite exploration of concepts such as self/interactive and co-regulation, attunement and therapeutic presence and we will participate in a range of interactive exercises which closely examine the social engagement system but also interactive barriers which contribute to enactments and other ruptures within the relational field.
The overall focus will be on developing practitioner skills and knowledge to intervene more safely, helping clients learn to regulate through exercises which specifically stimulate the vagus nerve. There will also be emphasis on helping clients repair and the implicit establishment of increased levels of safety within the therapeutic relationship. Therapists will learn practical skills for enhancing relationships with clients in the service of therapeutic goals.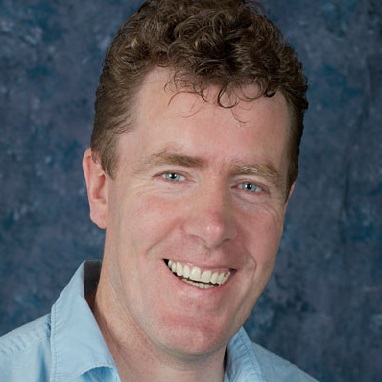 Our facilitator Tony Buckley's 25-year therapy career includes 6 years as a Manager of the Counselling and Trauma Service within the Occupational Health Department at Transport for London, private practice and managing counsellors in both a University setting and an Adolescent Counselling Service within the voluntary sector.
Originally Gestalt trained, Tony is also a qualified Sensorimotor Psychotherapist and is on the teaching faculty of the Sensorimotor Psychotherapy Institute, established by Dr Pat Ogden and based in Colorado, USA.
Tony holds a BA (Hons) in Counselling and a Diploma in Supervision and Certificate of Education. Tony teaches all 3 levels of Sensorimotor Psychotherapy in UK, Ireland, Norway, Netherlands, Finland and Australia and has an interest in somatic psychology, bodywork, and the application of knowledge from the fields of neuroscience and psychobiology to trauma theory and treatment interventions.
Tony also runs workshops for industry on topics including stress, mental health and a range of well-being issues and has co-written a chapter titled "Healing the Traumatized Organization" in the 2012 Wiley-Blackwell book called International Handbook of Workplace Trauma Support.
Lunch: This break will be approx. 45 minutes and we therefore suggest you bring a packed lunch and a drink.
There is a tearoom and two pubs on the High Street if you wish to explore the village.
Morning break: Teas, coffee and biscuits. Afternoon break: Cake!