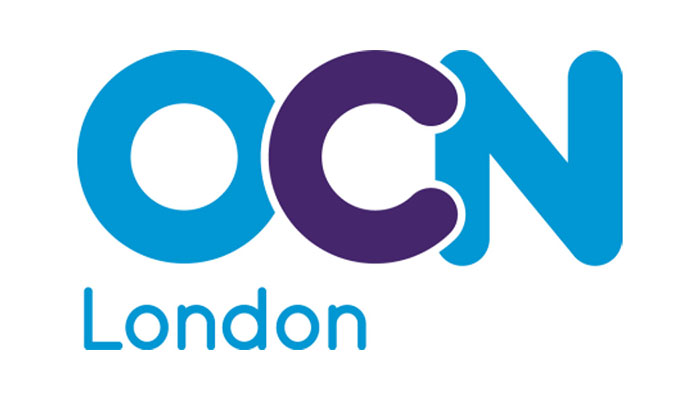 Level 6 Course in Counselling Supervision 2022 – Online Course
Price:
£1500
A non-refundable deposit of £300 to be paid upon registration to the course, following a successful interview.
The remaining £1200 is due in full by
31st August 2022
or the balance can be paid in 6 monthly instalments of £200
from 15th June 2022 to 15th November 2022.
(Please discuss with Carol Belsey if you would like to request a longer payment plan, which can often be accommodated).
Final date for Applications:
15th August 2022 (if spaces remain)
Dates:
10th September 2022
15th October 2022
12th November 2022
3rd December 2022
14th January 2023
18th February 2023
18th March 2023
22nd April 2023
13th May 2023
17th June 2023
This course is open to all counsellors trained to a minimum of Level 4 in any modality, with at least three years' post qualification experience and at least 450 hours of supervised client hours (including those gained whilst a student counsellor), who are receiving supervision for a minimum of 1.5 hours per month and are a member of a counselling professional body.
Counsellors will be invited to join the course following a successful online informal interview.
This Level 6 (equivalent to a bachelor's degree, graduate certificate) Course in Counselling Supervision
Aligns with and incorporates the current BACP Curriculum Framework
Covers the key counselling supervision skills required for this profession
Has 10 comprehensive modules which build an extensive knowledge base
Considers the essential topic of Equality, Diversity, Difference & Inclusion throughout the course and specifically in a dedicated module with a dedicated assignment
Considers Group Supervision & creative skills & strategies
Skills are adaptable for in person and remote supervision situations
Blends experiential, practical and theoretical learning (to reach all learning styles)
Takes place on 10 live tutor led Webinars (no travel / location costs or concerns)
Live skills practice with observational feedback from tutors using a wide range of diverse case studies to increase your learning and understanding
Course materials (video lectures, slides and selected relevant articles / pre-reading) sent ahead of each module to enable preparation & facilitate your own study planning
All course materials can be accessed for the duration of the course (enabling pre-class learning & revision for assignments)
In class Assignment tutorials plus
Individual 1:1 tutor time (45 mins. tba at a time to suit you) to further assist, guide & support you through any aspect of the course and assignments.
Access to a large library of relevant articles
Access to a range of demo videos with excerpts of supervision sessions with fictionalised client material
Small & friendly group learning (up to 12 delegates per intake) & high tutor ratios (2 tutors / facilitators + Director of Learning)
Robust Quality Assurance by Director of Learning & external verification by accrediting body OCN London
About the tutors:
Our tutors are experienced professionals in the field of Psychotherapy, Counselling and / or Counselling Psychology (one is a Chartered Counselling Psychologist & Associate Fellow of the British Psychological Society / one is a BACP Accredited Senior Professional qualified to Masters' Degree level).
PLUS  Both have UK Qualified Teacher / Trainer Status
Therefore, as well as having years of knowledge and experience, they also know how to teach, train and facilitate others learning & development so that you get the most out of the course
About the training organisation:
CBCT Ltd has been established and recognised for 12 years as a counselling training provider
Fully Insured
Reasonably priced, with no hidden costs (no VAT) (*a small charge will be levied for late assignment submissions)
Accredited courses
Run by practicing counselling / psychotherapy professionals
Encourages reflective learning
Comprehensive syllabus
Accessible admin & tutor support (dedicated email address for each course and phone line)
Learner responsibilities:
To take responsibility for own learning, especially the 'flipped learning' aspect of the course. This includes video lectures and pre-reading before each live webinar and you are encouraged to keep a learning journal.
Learners are expected to contribute to all aspects of the live training days and engage with all group members during group activities to further advance the cohort's learning. Practice time is built into every module and assessment of engagement is carried out throughout the course.
To maximise and safeguard their attendance to achieve a minimum of 85% attendance of the live Webinars.
Disclaimer: If you join the course, we ask that you do not start working with supervisees until you have attended the first 3 training days of the course. In addition, please ensure you do not begin working with supervisees until you and your supervisor both feel the course has given you sufficient knowledge and confidence in your abilities to allow you to do so. Please ensure you have the agreement of your supervisor and you make an ethically sound decision.
Overseas learners: This online course is open to learners living overseas and outside of the UK. Please note that we are a UK based training provider and are therefore governed by UK jurisdiction and will only be able to refer to UK laws and UK Ethical Frameworks
A minimum of 85% attendance of the 10 online study days
Before interview we require:
A completed interview booking form which includes your supervisor's details.
A copy of your Level 4 or above core training certificate.
A log showing 450 client hours (starting with the most recent). Please indicate those before qualification and those since). If you are a BACP Accredited counsellor you may provide this certificate instead.
A log showing all supervision undertaken in the last year (from the month before interview and going backwards in time)
After interview we will:
Contact your supervisor to confirm your supervision log. We will also ask them to confirm that they feel you are ready to progress onto this training.
At the beginning of the course/or before you start working with supervisees:
You will need to ensure you are working with a supervisor who has good experience of supervising trainee supervisors to support your work as you undertake the course.
During the course:
Our tutors will use ongoing assessment to consider your commitment to the course and its modules (days) and practical exercises. Any concerns about absences/experience missed and/or commitment to the course and its exercises (including triad work) or readiness to work as supervisors will be discussed with the Director of Learning and a meeting convened with the learner.
At the end of the course:
A portfolio which contains:
Three 3000-word pass marked assignments
A log showing a minimum of 40 hours counselling supervision practice with at least two supervisees (not seen as a pair)
A log showing a minimum of 10 hours of consultative supervision with a supervisor who has good experience of supervising trainee supervisors.
A completed evaluation leaflet, provided towards the end of the course.
Tutor/s positive recommendation that the learner is suitably skilled in offering supervision to pass the course.
Whilst not to be submitted, you are strongly encouraged to keep a learning journal whilst on the course as this is a highly reflective course.
Once you have completed your hours above (no time limit) we will:
Ask your supervisor to confirm your supervision logs.
Ask your supervisor to complete a form which asks them to give their view of your supervision work. Each learner will need to reach 'Satisfactory' in each section of the form to complete this criteria.
Total contact with facilitator per day 4.5 hours
45 contact hours
Additional private study to be undertook before each study day 3 hour
30 hours
In addition, counsellors will be expected to commit at least 20 hours in assignment preparation and optional background reading. 
"You don't know what you don't know about being a Supervisor until you have attended this course"
"Care and thought was given to the individual needs of the participants creating a warm and inclusive atmosphere"
"This course really broadened my thinking and knowledge and pushed me out of my comfort zone. I now feel well equipped to begin offering supervision. The course is great value for money and I know it will enable me to gain paid employment."
" The intellectual challenge has been a delight and the course has been a perfect combination of theory and practice."
"This Level 6 course gave me confidence and further understanding to develop my own practice as a supervisor".
"I found the discussions around diversity, equality and inclusion particularly useful and attending this course has been a joy."
"I would highly recommend CB Counsellor Training, Our course was most definitely value for money".
"The course exceeded my expectations – I have really travelled in terms of confidence and knowledge."
"This has been a significant and joyful part of this year's journey for me and has re-ignited my enthusiasm for my future as a counsellor and supervisor."
"CV-19 affected every corner of the globe but for me the tutor and course director remained compassionate and professional, guiding the group during great adversity. Information was readily available and both were accessible . They were there to support me whenever I felt stuck".
"Despite CV-19 counselling and clinical supervision remained the focus of the course and I feel my work benefitted as a consequence"
"You could not want for a more comfortable and welcoming learning environment"
"It was particularly useful to be able to share thoughts and ideas with other counsellors and learn form their work"
"This course more than met my expectations"
"Taking the time to learn the ethics and understand practising as a supervisor and how to use supervision has enhanced my self-awareness and my work as a counsellor".
"The course saw me become more reflective on my own practise with clients and supervisees and highlighted areas I need to research or gain knowledge on.  It has made me more aware of the whole social concept that needs to be taken into consideration and the importance of keeping up to date with relevant policies and understanding"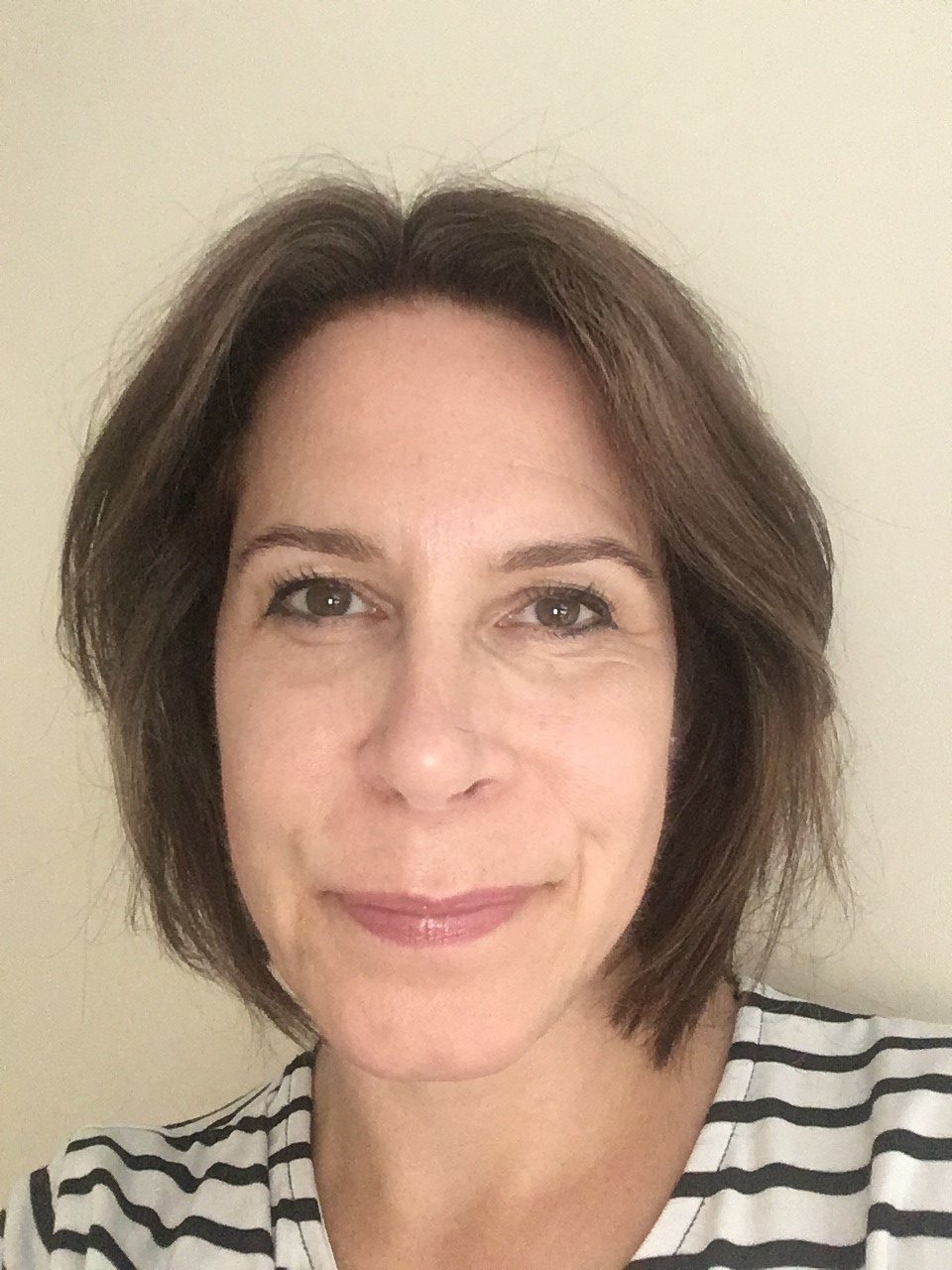 Melanie is a Chartered Psychologist & Associate Fellow of the British Psychological Society with a Batchelors Degree in Psychology, Masters' Degree and Post Masters studies (L7/8) in Counselling Psychology. She is a qualified Teacher, Safeguarding & Mental Health First Aid Trainer, Senior Tutor for a L5 Psychotherapeutic Counselling Diploma & regular contributor over the last 10 years to The National Counselling Society CPD Programme as well as an NCS Ethical Panel Member.
Melanie has been an accredited Supervisor (L7) with the British Psychological Society (since 2013) and a registered supervisor with The National Counselling Society.
She provides supervision for the counselling team at The University of Surrey Wellbeing Centre and "I'm All Ears" (a listening service and counselling charity) as well as working with private supervisees. Melanie used to be a Registered Nurse who retrained as a Psychologist, and has worked in a teaching, training & supervising role for the last 10 years. She runs a private clinical practice specialising in Eating Disorders, Anxiety, Trauma and Mental Health Issues.
Carol Belsey BA (Hons) MBACP (Snr. Accred)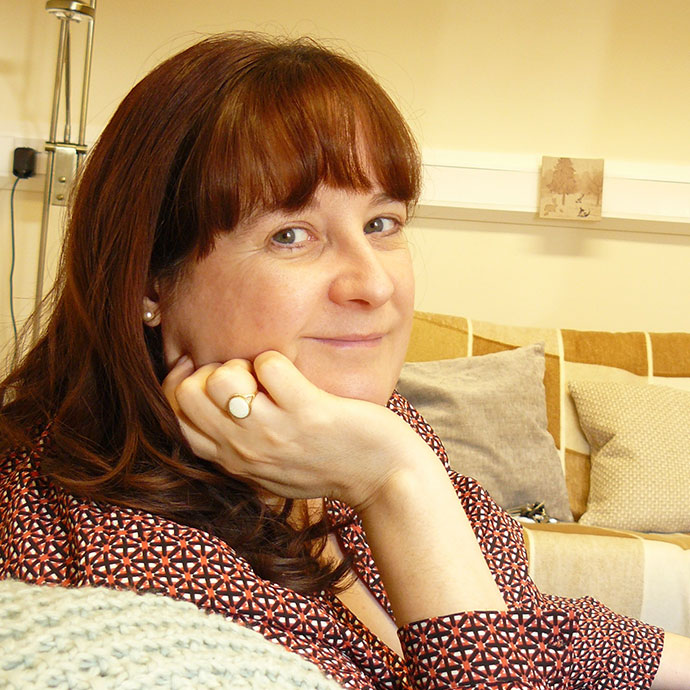 Carol has been a counsellor of all ages from 5- 99 since 2006 and the owner of and Director of Learning for CB Counsellor Training Ltd since 2010.
Additionally, she works in Private Practice, as the Lead Counsellor of East Surrey Counselling Group, running two counselling rooms in Godstone. Surrey, where the counsellors specialise in working with children and young people, alongside their adult work.
Previously Carol worked for Dialogue, YMCA Brighton & Hove as a school counsellor in both Primary and Senior schools and for Surrey Family Mediation Service as a Child and Adolescent Counsellor.
Previous roles, whilst training to become a counsellor, include time as a Teaching Assistant and Therapeutic Learning Mentor.
Carol is both passionate about counselling for all ages but especially children and young people and providing reasonable priced training for fellow counsellors and has enjoyed CBCT becoming an OCN London Centre for Accredited Post-qualification Counselling Courses.
Richard Carroll MBACP (Snr Accred)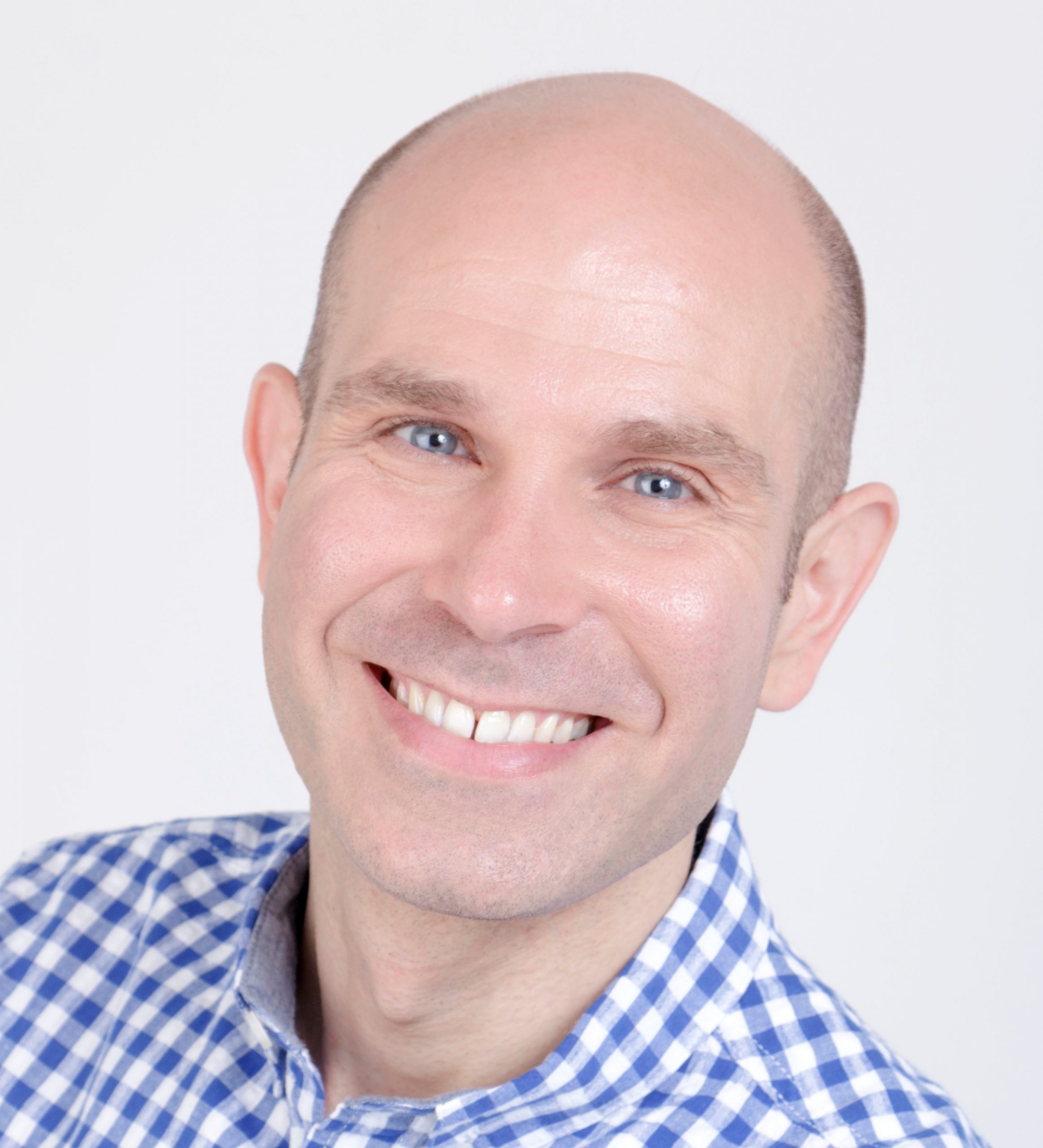 Richard has been a counsellor for almost 20 years and is a BACP accredited counsellor.
He has worked in many different settings including a GP surgery; a drug and alcohol recovery agency; various schools and colleges. He currently works in a university counselling service and in private practice.
Richard is a qualified teacher and has taught counselling, health and social care and early childhood studies for 11 years. He currently teaches on a BSc (Hons) in Counselling, although over the years he has taught counselling from Level 1 to Level 7.
Richard has been supervising for 10 years and has counselled counsellors, social workers, teachers, child-protection officers and midwives and brings his knowledge and understanding of supervising individuals and groups to our Level 6 course.