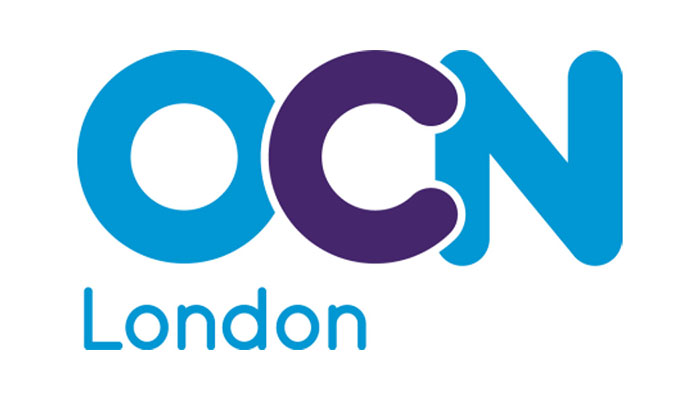 Level 5 Course in Counselling Children and Young People Summer School
Dates:
Monday 1st to Friday 5th August 2022
&
Monday 8th to  Friday 12th August 2022
Price:
£1350
Deposit:
£300

Balance:
£1050
Instalment payment plan available
This on-line Summer School course is open to qualified counsellors who hold a Level 4 qualification or above in counselling of any modality, who are receiving supervision for a minimum of 1.5 hours per month and are a member of a counselling professional body. Counsellors must be qualified before the first on-line training day of the course.

Following it's success in August 2021 in this format we are pleased to be able to offer our online course again in August 2022 as a two week 'Summer School'. Our Jan – Nov 2022 course is fully booked and we will begin the interview stage for this Summer School in Spring 2022. Interest is high so please ask to be added to our waiting list.
This intensive 2 week (10 training days) course will suit those learners who are happy to work across the Summer months. The course is full of content and learning and is ideal for those who enjoy a mixture of live online learning within a small cohort of 12 and independently driven learning as the course incorporates both.
Learners will be expected to view the course guides, video content and read papers which will be sent, via email, 6 weeks before the course begins and will consist of approximately 30 hours work.
This pre-course work is essential as each training day will build upon the video's content and will be directly related to some of the papers' content.
Learners should also allow an additional minimum of 20 hours across the course for background reading and assessment completion (2 assignments due after the end of the course).
The on-line training days will run from 10am to 4pm and will give 4.5 hours learning hours, with ample breaks to move away from the screen.
The dates of the course and the content ( Content subject to final changes) can be found by clicking on the Course Dates tab below.
This Course, accredited by OCN London, is for qualified, practicing counsellors and psychotherapists. It will cover both Part 1 of the BACP's Counselling Young People (11-18 years) training curriculum and Part 1 of the BACP's Counselling Children (4-10 years) training curriculum.
There is rising concern for the mental health of young people and this course will provide a clear and relevant understanding of the basic professional knowledge and skills needed to be an effective counsellor of children and young people and will allow counsellors to explore and increase their knowledge and clinical skills in their work with children and young people, in line with the current expectations of the profession.
Whilst we welcome learners who are members of any of the Counselling and Psychotherapy Professional Membership bodies, this course currently actively engages participants with the BACP Ethical Framework and the course will apply it to best practice in counselling children and young people, promoting the best outcomes for young people and their mental health and encouraging counsellors to practice in ethical and effective ways.
Using both theory and practical activities, the course will encourage individual and group learning and will be ideal for those who recognise the importance of practical learning – crucial in working with this age group.
Participants will be expected to take responsibility for their own learning, especially the pre-course directed individual learning (video content and papers).
Our facilitator will use communicative education techniques throughout and participants must be willing to engage with all the group members during all group and break out room activities, to further advance all participants' learning.
A minimum of 80% attendance of the 10 study days (please do try to attend all the dates as Mary Clair will be unable to revisit topics)
Evidence of your Level 4 or above core training certificate (please send to Carol Belsey, Course Director with your Course booking form and deposit)
A copy of your Professional Body membership (please send to Carol Belsey, Course Director with your course booking form and deposit)
Please note: The booking form will be available to you following a successful interview with Carol Belsey and/or Mary Clair Kelly.
Full prompt payment of the Course fees
One 3000 word pass marked assignment
One 4000 word pass marked assignment
A log, which may begin from 1st August 2022, showing a minimum of 40 hours counselling practice with at least two people under 18 (not seen as a pair or in groups).
A log, which may begin from 1st August 2022, showing a minimum of 10 hours of consultative supervision with a suitably qualified and/or experienced supervisor. Supervision hours to be from the beginning of the course.
A letter from your supervisor confirming you have attended a minimum of 10 hours of consultative supervision and stating that sufficient growth in the role and learning has been demonstrated for you to pass the course.
A letter from your supervisor outlining their qualifications and/or experience in working with under 18's. This may be in the form of a CV.
A completed course evaluation form.
Disclaimer:
Please note: We will accept hours gained from 1st August 2022 onwards. However, if you have not worked with Children and Young People before please do not start working with them until you feel the course has given you sufficient knowledge and confidence in your abilities for you to do so and you have the agreement of your supervisor and can make an ethically sound decision to begin to do so.
Please note that, if you are a member of the BACP, the Training Curriculums ask you not to begin working with C & YP until you have attended all of the course dates.
There is not a cut off date by which hours need to be gained.
"Mary Clair encourages positive group interaction and uses good visual aids"
"Carol and Mary Clair are both very approachable"
"This is a great course! it is well structured and I feel it's giving me the knowledge and confidence to work in this area. I've particularly benefitted from being with other counsellors who bring different views and theory to life and make it practical."
"Mary Clair made the on line sessions engaging by integrating theory with group activities and sharing her experience of different settings and issues"
"This course helped me refresh all the theory I learned during my integrative training and to apply it more confidently in my work with Children and Young People"
"I found the three sections on Ethics, Law and Safeguarding the most helpful as these sections underpinned my confidence to work in private practice with Children and Young People"
"On line I found the experiential nature of the break out rooms, where we were able to debate, practice or share our lived experiences with fellow students consolidated my learning"
"I believe this course was worth every penny"
"I loved this course and it has helped me to feel confident in my work with Children and Young People"
"Sharing this experience with a group has created an invaluable support network for now and in the future"
"This course more than met my expectations"
"This course has helped me understand more in relation to theory"
"I feel I was able to consolidate my learning to date as a school counsellor and it has supported what I am doing in school"
"I feel really privileged to be on a course with such expertise. Mary Clair is amazing at presenting the material. I have learned so much already and cannot wait each month for the next course date. I get excited about it."
"Really useful to go over ethics and safeguarding"
"Mary Clair is probably one of the most inspirational counsellors working with C & YP I have come across. You won't be disappointed if you decide to take on this course as it really gives you depth and a robust framework to be able to work competently with the young. I simply love it and have used so much already. I cannot wait to learn more."
"Carol is always on hand to answer questions and runs a tight ship, boundaries are kept."
"This course has better equipped me to continue with my C & YP work and understand more fully ethical approaches to this work"
"The facilitator's knowledge of her subject is excellent"
"I have found the course very informative and enjoyable. It has supported me in my new job as a school counsellor by consolidating what I do know and making me more informed about what I need to know. It has also added to my confidence about working within the BACP guidelines for counselling young people."
"I was really happy when Carol announced CB Counsellor Training would be adding this course. From enquiry to starting the course communication has been excellent. Carol is a great organiser and Mary Clair is a fantastic facilitator. The course is refreshing my brain and I am learning more which is giving me more confidence to start working with young people."
"Joining this course was a great decision."
Mary Clair Kelly Ad Dip PC, MNCS (Accred), MBACP (Accred)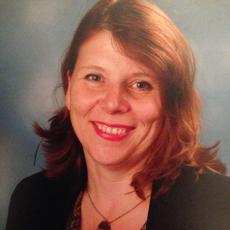 After setting out as a bereavement volunteer for Cruse Bereavement Care, Mary Clair worked for five years as a Special Educational Needs Learning Support Assistant in a mainstream state secondary school while undergoing her training as an Integrative Psychotherapeutic Counsellor. Now she provides therapy for children from a variety of backgrounds aged 5-18 years in private practice and as a School Counsellor at one of the country's few state-run boarding schools where she has been instrumental in developing and delivering a highly successful counselling service. She has also consulted on provision of in-school support and reducing school refusal in other schools in Tandridge.
Her training experience includes her posts as Training Facilitator for Jigsaw South East, a children's bereavement charity, and training young people in peer support for 11-25 year olds for mental health charity, Mindfull. More recently she has written and delivered an accredited level 4 course for other therapists on counselling children and young people and runs Inset sessions on various subjects including bereavement and self-care for newly qualified teachers.
A passionate advocate for better understanding of development and mental health, she is currently writing a book for parents based on what she has learned though her work and personal experience.
Carol Belsey BA (Hons) MBACP (Snr. Accred)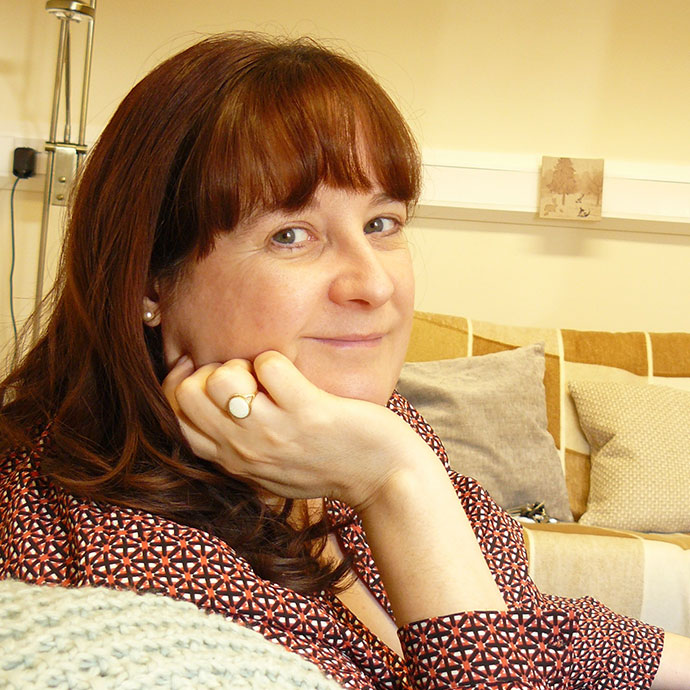 Carol has been a counsellor of all ages from 5- 99 since 2006 and the owner of and Director of Learning for CB Counsellor Training Ltd since 2010.
She also works in Private Practice, as the Lead Counsellor of East Surrey Counselling Group, running two counselling rooms in Godstone. Surrey.
Previously Carol worked for Dialogue, YMCA Brighton & Hove as a school counsellor in both Primary and Senior schools and for Surrey Family Mediation Service as a Child and Adolescent Counsellor. Previous roles also include Teaching Assistant and Therapeutic Learning Mentor.
Carol is both passionate about counselling for all ages but especially children and young people and providing reasonable priced training for fellow counsellors.