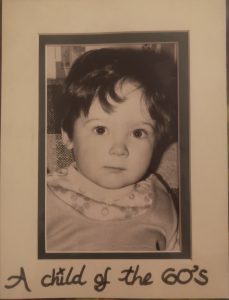 Hello? How you doing?
Here at CBCT there is work going on behind the scenes to support our current learners and thoughts for later this year and next year (just thoughts at the moment!)
Inspiration for a blog post is evading me at the moment so I thought why not just talk about and introduce myself. As well as running CBCT I am a counsellor and supervisor working in Godstone, Surrey and I look forward to hearing from you if you have any questions about my work, our training, or like to join our mailing list
I hope you are keeping well
Carol Belsey
Did you choose this profession or did it choose you?
I think perhaps, without it sounding too way out there, I was born to be a counsellor but it took some life experience, some jobs with adolescents, some listening to some experienced counsellors around me and a gradual slow dawning to help me see it could be a career path for me.
What motivated you to become a counsellor?
Initially I think I was unconsciously searching for a career that suited me, felt like 'a good fit' and I could imagine doing until the day I retire. Very quickly I realised that anger at how children and teenagers can be treated, seen or indeed not seen or valued was pushing me forward and today I find the work I do with children and adolescent clients very rewarding.
What's your hope when counselling children and young people?
I hope that I will be able to give them a really good example of how counselling and a counselling relationship can help them or any of their peers and that they will take the memory of our work together into their adult life and know and believe that counselling is always something that can be returned to when life is feeling tough whether you are 6 or 96.
What motivated you to open a training organisation?
Truthful story – so go back 11 years and I was sitting in a training day listening and watching the facilitator, an energetic, passionate counsellor called Stephan and I literally had a light-bulb moment where I thought (big headed alert here) 'I could arrange trainings and I could do it better' (not better than Stephan I hasten to add who is now our Level 6 Supervisor's Course Trainer, just better than the organisation where I happened to be). 'Lightbulb slightly big-headed (perhaps) moments' always spur me forward and I've learned to listen to them, although they do make some of the people around me say 'oh no here we go again' when they see the look in my eye and know I will be marching forward with a new idea.
What motivates you each day?
Meeting with my clients and knowing that counselling can really help and that I have built and can sustain, if I keep at it, a useful training business for other counsellors, both learners and those who are facilitators. I've met some great people through the training organisation and I never know who I will meet next and what opportunities and ideas are around the corner.
Current favourite counselling book?
Anything by Nick Luxmoore. I feel saddened that all the books within him will now not, with his early death, make it to fruition.
Why do you work with Children and Young People?
I love it but I also love the balance of working with adult clients, who are equally as important to me. The young people bring an energy, an enthusiasm to the work and a wish for life to feel easier and my adult clients also bring a wider range of experiences, wisdom and individual strength and fortitude (even when they feel they have none).
What developments are interesting you in the counselling world at the moment?
All of a sudden I have become very interested in all the recent developments in phone and on-line counselling – I wonder why! I'd never heard of Zoom in February and now have a growing (not always pleasant technically speaking) relationship with it. I miss my little counselling room in Godstone and I miss seeing my clients face to face but needs must and all my learning now is based around improving my knowledge (very quickly) about the positives, negatives and risks in using these methods of communication.
What would you tell your teenage self if you could go back in time?
What you think is bonkers is absolutely bonkers, keep trusting the right adults and your understanding of what's right and what's just not, it will all work out in the end and you are going to be a counsellor with a lovely little room in Godstone, an area that feels like a real trip to the countryside for you presently, being a Croydon teenager.
What gets you fired up?
I think there is a lot of injustice presently to feel very angry about and I allow myself to notice this anger but I balance it by also looking at all the good that is springing up and noticing all the people, organisations and institutions who are behaving well
What have you created professionally that you are most proud of?
I am proud that my counselling work in Godstone has allowed other counsellors to also work there and to see their businesses also growing.
What are you working on right now for your training organisation?
A lightbulb that has been with me for quite a while now is the idea to add to our current two OCN London Courses. I'd really like a course that resembles a Couples Training a bit but with scope to include all sexual and/or relationship preferences and all intimate relationships. I really don't want a course that is just about 1:1 hetrosexual relationship issues but one that helps counsellors prepare to meet and understand the wider range of relationship options.
The right trainer/s haven't come along yet, well they might have, but I just haven't formalised exactly what I want and how it would work yet – maybe a few different trainers, whom I am yet to approach.
Anyone else finding it quite difficult to run with ideas during this lockdown??!! This lightbulb goes dim and then it comes back really bright but it's not solved yet.
Favourite film character?
Calamity Jane. Do you remember the time when you used to have to watch a film when it was on the TV? Friends would notice it in the Radio Times and ring me to tell me it was on as they knew my love of it from, I think, the age of 5. It really is amazing I never learned to horse-ride, moved to Dakota and lived in a cabin.
Seriously I've watched it probably 50 times and it never fails to delight. Any counsellors reading this you have my permission to analyse!
Favourite author?
Dorothy Koomson. Every book is set in Brighton and feels relevant and familiar in a comforting way. Her latest 'Tell me your Secret' I devoured and couldn't put down, even though the subject material was tough (thankfully, hopefully not happening in Brighton) and not at all comforting.
I think her story telling is fab and getting better all the time and I appreciate that she writes about black women's lives and indeed all women's lives and I can learn through her books.
I think it was Oprah Winfrey who I heard say to try and not just read what you might be comfortable reading but to read novels about other cultures, faiths, communities and beliefs than your own to further your understanding and empathy and she added that if you are white she really recommended you read books where the lead characters are from a BAME community or from any other culture than your own so I took her at her word and found Dorothy's books.
Favourite relaxing moments? Candles, beaches, chocolate and a good book just before I fall asleep.