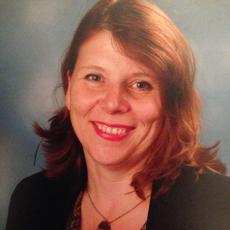 For our blog this week I have interviewed Mary Clair Kelly, a powerhouse of knowledge and passion for working with under 18's, who can currently be found once a month tutoring our present cohort of learners (a smashing bunch) through our Level 5 Child and Young People's Course. We've just had week 9 of 12 weeks and survived concentrating on Ethical Frameworks – in fact it was a great day!
The course is due to start again in Feb 2020 so don't delay if you would like to be interviewed for a place on it.
I asked Mary Clair a series of questions and here's her thoughtful and thought provoking answers.
Did you choose this profession or did it choose you?
I think it chose me. My mother suffered with depression throughout my childhood and so therapy was part of the conversation at home as well as being dragged along to countless co-counselling weekends from the age of 10 – very '70s!  Once I became a therapist I felt that was really what I had always been.   I'd had a whole career in marketing but my whole life until then felt like training for the real job.
What motivated you to become a counsellor?
I had bereavement counselling from Cruse Bereavement Care when my mother died and it was transforming – I always swore I'd give something back and so I trained with them and worked as a volunteer for five years. I loved it with a passion and that was it – I was on a new path. I suppose below that lies a deep hatred of depression and how it can blight, and even end, the lives of sufferers and those around them.
What's your favourite subject to teach on our Level 5 Course?
I just adore teaching about Donald Winnicott and particularly sharing it with students who are parents. After realising the myriad ways we can mess children up, it is so refreshing to hear that you just have to be 'good enough'.
What's your favourite activity on our Level 5 Course?
Sand tray – it gets everyone going back into a playful mode.
What motivates you each day?
The people I work with. I feel so blessed to be a therapist and even more so to share my experience as a tutor. I learn so much from everyone and to me that is what life is all about.
Current favourite counselling book?
I don't know if you could say it is a counselling book as it is about helping yourself but The Upward Spiral – a fascinating book, by neuroscientist Alex Korb, about the way small behavioural changes have an impact on brain chemistry and can reverse depression. I have recommended it to so many people who have found it helpful.
Why do you work with Children and Young People?
That sort of happened by accident. I work with all ages but I was a classroom assistant in a secondary school for several years and realised I cared far more about their emotional wellbeing than their ability to do maths which seemed like a distraction. Besides, learning only happens when you are in an emotionally stable mind-set. When I started training and they allowed me to do one of my placements there and I still work there now.
What developments are interesting you in the counselling world at the moment?
The possible links between transgender identity and autism. I hope for far more research, as we don't really understand the interplay yet. I love the way that young people are more able to express who they really feel they are.
What do you love about our profession?
I love it when you get a letter from a young person saying thank you – it feels so good to do a job that genuinely makes a difference. I know from experience that this continues to impact on generations to come. It is true healing work. Most of all I love the courage of my clients and the trust they put in me.
Favourite theorist or writer?
It may be an unpopular choice but Aaron T Beck. I do not think that CBT alone in its current form is the answer but Beck's theory is intuitive and robust. Using that approach integratively with young people seems to work because they 'get it'. I love to teach the CBT section of the course because students have often dismissed it as a 'sticking plaster approach' but are often surprised and reconsider.
What would you tell your teenage self if you could go back in time?
Don't hate your body. Love your body. It isn't going to get any prettier, thinner or less lumpy so you may as well make friends with it, appreciate it as the miracle that it is and use your energy for something worthwhile. If the only remarkable thing about you is your looks, what a waste of life. Really, who cares?
What gets you fired up?
People slagging off school teachers. Unless you work in a school you have literally no idea how hard they have to work. I could not do that job. And people saying how lucky young people are today. Are you kidding? Social media? Climate change? University debt? I can't even deal with it. Oh no you've got me started now!
What have you created professionally that you are most proud of?
Honestly? The Level 5 course, because I have met such inspiring therapists who I know will go on to make life-changing interventions with some of today's most needy young people. I know from experience that their work will release fantastic potential – and right now the world needs all the help it can get.
What are you working on right now?
I am currently doing a series of presentations to schools about their role in handling childhood bereavement. Bereaved young people are more likely to drop out of education, have health issues and enter the criminal justice system so the stakes are high. Meanwhile, there is more and more pressure on school staff to look after mental health of pupils (as if they haven't enough to do). They have all the skills, but a bit of training and encouragement can give them the confidence to make a real difference without having a breakdown themselves.
Favourite fictional character?
Lisbeth Salander, the Girl with the Dragon Tattoo. There is a vengeful fantasy self in all of us.
Favourite author?
David Nicholls – I enjoy his books like a good meal. I especially liked 'Us'. Delicious turn of phrase and I keep thinking 'I wish I'd written that'.
Favourite relaxing moments?
Sitting on a cliff top in Cornwall, or at home painting one.