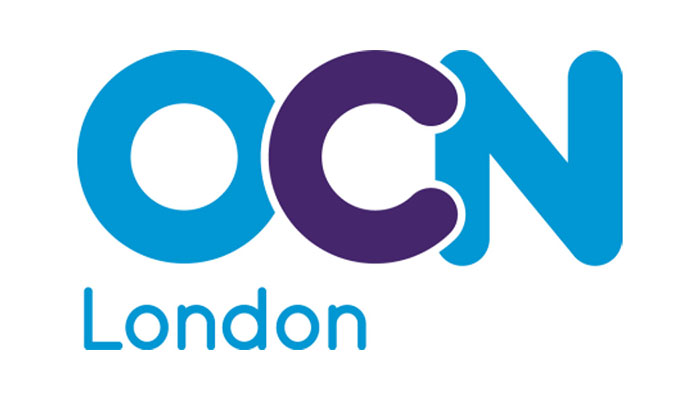 Level 6 Course in Counselling Supervision
Dates:
January to November 2021
Location:
Jury's Inn Hotel
Croydon
Course Organiser:
Carol Belsey for
CB Counsellor Training
Price:
£1800
A non-refundable deposit of £600 to be paid upon registration to the course.
The remaining £1200 is due in full by
31th January 2021
or can be paid in 6 monthly instalments of £200 if a learner needs this facility
from 15th Jan 2021 to 15th June 2021.
(Please discuss with Carol individual arrangements).
Final date for Applications:
15th January 2021.
Please note: applicants need to have attended our one workshop
'Reflective Practice in Counselling Supervision'
during the last three years.
This course is open to all counsellors trained to at least Level 4 (often called Diploma level) in any modality, with at least two years' post qualification experience and 450 hours of supervised client hours (including those gained whilst a student counsellor), who are receiving supervision for a minimum of 1.5 hours per month, a member of a counselling professional body and have attended our one day workshop 'Reflective Practice in Counselling Supervision' at any point in the last three years.
This Course aims to provide a clear and relevant understanding of the professional knowledge and skills needed to be an effective counselling supervisor within the changing and diverse environment of present day counselling and psychotherapy.
The course incorporates the key counselling supervision skills highlighted in the BACP Counselling Supervision Curriculum Framework so that learners are able to effectively build their practice in counselling supervision in line with the current expectations of the profession.
In addition it also actively engages participants with the BACP Ethical Framework and applies it to best practice in counselling supervision.
Throughout the course we weave important, current subjects to enable our participants to become up-to-date ethical supervising practitioners within our diverse society. These subjects include  intersectionality, equality, power, race, gender, difference and privilege.
Using both theory and practical activities, the course will encourage individual and group learning and will be ideal for those who recognise the importance of experiential and practical learning.
Participants will be expected to take responsibility of their own learning. Our facilitator will use communicative education techniques throughout and participants must be willing to engage with all the group members during all group activities, to further advance all participants' learning, as practice time is built into every session and assessment is carried out throughout the course.
The full Course Guide will be provided on Day 1.
A minimum of 80% attendance of the 12 study days
plus
At the beginning of the course:
A copy of your Level 4 or above core training certificate
A copy of your Professional Body membership
A copy of the certificate to show you have attended our one day workshop 'Reflective Practice in Counselling Supervision' within the last three years from March 2016.
A log showing all supervision undertaken in the last year and a letter from your current supervisor to say you have attended a minimum of 1.5hrs of supervision per month
A log showing total client hours (450 minimum requirement. Please indicate those before qualification and those since)
At the end of the course:
A portfolio which contains:
Three 3000 word pass marked essays
A log showing a minimum of 40 hours counselling supervision practice with at least two supervisees (not seen as a pair)
A log showing a minimum of 10 hours of consultative supervision with a suitably qualified supervisor
A letter from your supervisor confirming you have attended a minimum of 10 hours of consultative supervision to discuss your supervisees and stating that sufficient growth in the role and learning has been demonstrated for the award to be awarded.
Total taught per day 5 hours: 60 contact hours
In addition counsellors will be expected to commit 8 hours a month to personal study, assignment preparation and background reading.
"You don't know what you don't know about being a Supervisor until you have attended this course and Stephan makes the course great fun and relaxed"
"This course really broadened my thinking and knowledge and pushed me out of my comfort zone. I now feel well equipped to begin offering supervision. The course is great value for money and I know it will enable me to gain paid employment."
"Stephan's workbooks are great! – informative and reflective. A fantastic resource. The intellectual challenge has been a delight and the course has been a perfect combination of theory and practice."
"I really enjoyed Stephan's style of teaching which has enabled me to develop as a Supervisor, to learn and to be challenged."
"I found the discussions around diversity, equality and inclusion particularly useful and attending this course has been a joy."
"The course exceeded my expectations – I have really travelled in terms of confidence and knowledge."
"Thanks to Carol and Stephan – this has been a significant and joyful part of this year's journey for me and has re-ignited my enthusiasm for my future as a counsellor and supervisor."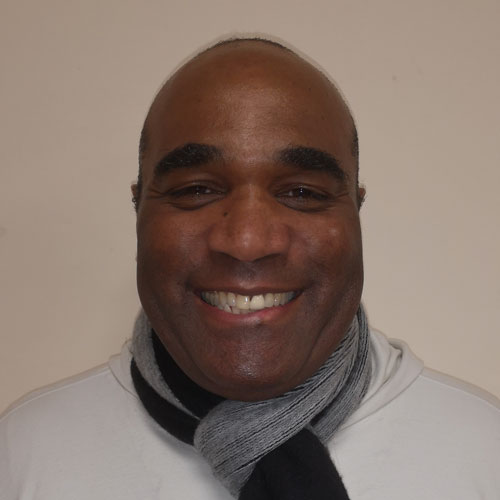 Our Course Facilitator Stephan Dais holds an MA in Group and Intercultural Therapy and an Advanced Diploma in Humanistic Counselling and has a wide experience in the counselling and supervising world.
Stephan facilitated our 2017 Supervisor's Diploma and is currently facilitating our 2018-2019 OCN London Level 6 Course in Counselling Supervision. He has facilitated many workshops for CB Counsellor Training over the last nine years, looking at subjects including Gender and Sexuality, Domestic & Intimate Partner Abuse and Pornography. He is a popular, knowledgeable facilitator, who brings a wealth of knowledge to this course, including that of supervising a diverse range of counsellors in a wide variety of settings since 2003.
In addition to his current individual and couple client work, Stephan has also worked in a prison, with the East London Childcare Institute, The Muslim Youth helpline, Islington Mind, The Civil Partnership Group for Same Sex Couples, Amistad and the Gay and Lesbian Parenting Group and is a past tutor of both the Metropolitan University and the Newham College University Centre.
Currently Stephan runs a charity for male victims of various types of domestic abuse and a counselling charity for LGBT asylum seekers, immigrants, migrants and refugees and is completing a PhD in counselling psychological work with male victims of domestic violence.